Yayasan Sabah posts pre-tax profit of RM98.81 mln
7 month ago,
08-Feb-2020
Jaujan (fifth left) and Jamalul (fifth right) at the Yayasan Sabah Group 2020 Dinner.
KOTA KINABALU: Yayasan Sabah Group through its investment arm, Innoprise Corporation Sdn Bhd (ICSB), has posted a pre-tax profit of RM98.81 million last year.
Yayasan Sabah director Datuk Jamalul Kiram Mohd Zakaria, who is also ICSB chief executive officer, said the profit was contributed by several sectors, namely tourism which recorded RM45.96 million and agro plantation registering RM44.71 million.
The oil and gas sector contributed a profit of RM30.04 million, property management (RM1.38 million) and biotechnology (RM0.56 million), he added.
"The total amount of dividend received as of January this year from ICSBs subsidiaries for 2019 amounted to RM94.47 million.
"We hope the subsidiaries will continue to pay dividend to enable Yayasan Sabah Group to finance its social programmes," he said in his speech at Yayasan Sabah dinner event at the Sabah International Convention Centre here, Friday night.
Also present was Sabah Deputy Chief Minister cum Local Government and Housing Minister Datuk Jaujan Sambakong.
Jamalul Kiram said last year, Yayasan Sabah via the Education Development Division had allocated RM30.36 million in sponsorship for secondary school and university level to 2,366 students in several schemes such as scholarship, financial assistance and loan.
To ensure the continuity of the sponsorship programme in the future, loan repayment collection efforts were also held and succeeded in collecting RM4.3 million. – Bernama
Yayasan Sabah posts pre-tax profit of RM98.81 mln Borneo Post Online.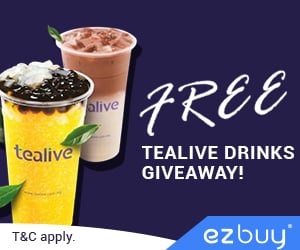 Live Website Traffic