Warisan Plus must focus on winning, says Shafie as PKR demands more seats
0 month ago,
10-Sep-2020
Shafie speaking at the press conference after announcing the Warisan Plus candidates.
KOTA KINABALU (Sept 10): The main focus for Warisan Plus in the upcoming state election is not about seat distribution but it should be about winning, said Parti Warisan Sabah (Warisan) president Datuk Seri Shafie Apdal.
We have distributed the seats among the component parties. United Progressive Kinabalu Organisation (Upko), Democratic Action Party (DAP), Parti Amanah Negera (Amanah) and Parti Keadilan Rakyat (PKR) have all reached an agreement.
However, PKR wanted more, said Shafie in what seemed to be a jibe at the Peninsula-based party.
Speaking during the announcement of Warisan Plus candidates here today, Shafie disclosed that he had even agreed to give one more seat to PKR.
PKR did not announce their candidates during the event, which further sparked rumours of an internal tussle in the coalition in regards to the distribution of seats.
Last time (in the 14th general election), I gave PKR a lot of seats but they only managed to win two.
This is not the time for us to give out seats, its the time for us to win, he said.
As it stands, Warisan will contest in 46 seats, Upko in 12 seats while Amanah will go for only one seat.
There are now seven seats left, all of which are expected to go to PKR.
On Wednesday, PKR, through its state information chief Simsudin Sidek announced that the party would be contesting in 14 seats in the upcoming state election.
Shafie today said he felt that the other component parties in the Warisan Plus coalition shouldnt be so concerned about the dignity of their party here as the main goal now for them was to win the election.
We must make sure that we put the right candidate. If we choose the wrong one, it will be hard for us, he added.
Earlier during the event, PKRs logo was temporarily missing from the events main screen, causing some to believe that the internal issue within Warisan Plus had worsened.
However, at around 10am, PKRs logo was finally put up on screen.
There has been no confirmation on whether the mix-up was due to a technical error or other reasons.
Sabah PKR chief Datuk Christina Liew was present in the event.
Warisan Plus must focus on winning, says Shafie as PKR demands more seats Borneo Post Online.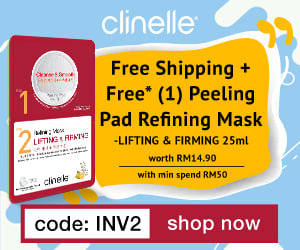 Live Website Traffic