Uggah: Sarawak all set to fight against possible spread of Covid-19 in state
7 month ago,
13-Feb-2020
Uggah chairing the meeting.
KUCHING: Sarawak is all set to fight against the possible spread of Covid-19 in the state, said Deputy Chief Minister Datuk Amar Douglas Uggah Embas.
Uggah, who is State Disaster Management Committee chairman, said the state has made its preparations and is ready with its facilities, strategies, logistics, doctors, nurses and other health workers in combating any possible spread of the disease.
He noted that the Health Department would make available additional thermal scanners at the Kuching International Airport, Sibu, Bintulu and Miri Airports and Sungai Tujoh ICQS.
He said more doctors and personnels including those from other units and disciplines were being trained to handle the situation.
"Their training have started since middle of last month. We have enough manpower and we now are focused on developing excellent team spirit in them," he said after attended a medical preparedness and logistics briefing given by doctors and senior representatives from the State Health Department, Sarawak General Hospital, Unimas Institute of Community Medicine and the State Security and Enforcement
Unit.
Present at the closed door briefing were Minister of Local Government and Housing Dato Sri Dr Sim Kui Hian, Deputy State Secretary Datu Ik Pahon Joyik and State Security and Enforcement Unit director Datuk Dr Chai Khin Chung.
Uggah said the planned quarantine centre at the state Public Health College nearby Kota Sentosa was also being prepared and could accommodate up to 90 patients at a time.
On the delay in test result for suspected cases, he said Unimas was ready to collaborate with the State Health Department.
He added plans were being made to send more Health Declaration Forms (HDF) for distribution at check points on the Brunei side to ease the long queue at the Sungai Tujoh ICQS.
He also advised the people to make their personal hygiene their top priority at all times and to closely follow the advice given by the state Health Department.
He said visitors to the state should follow the guidelines of the Ministry of Health.
Meanwhile, nine new Patient Under Investigation (PUI) cases were reported yesterday.
Five PUI cases were reported at the Miri Hospital and four at the Sarawak General Hospital.
This brings the cumulative PUI cases reported from Jan 10 to Feb 12 to 76 statewide.
So far, 59 cases had been confirmed negative and 17 are still awaiting laboratory test results.
All these cases involved 57 Malaysians, 16 Chinese nationals, a Thai, an Indonesian national and a Canadian.
The state Health Department has screened 5,350 arrivals at various airports, land and sea entry/ exit points statewide as of yesterday but no PUI cases have been recorded.
Uggah: Sarawak all set to fight against possible spread of Covid-19 in state Borneo Post Online.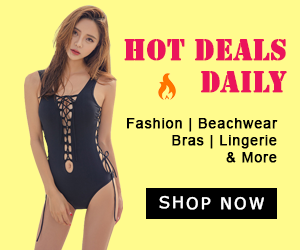 Live Website Traffic