Timely for Armed Forces to assist police in MCO implementation Rahim
0 month ago,
21-Mar-2020
Rahim
KOTA KINABALU: With the expertise and equipment of the Malaysian Armed Forces (ATM), it is timely for the military to assist police (PDRM) in enforcing the Movement Control Order (MCO) from March 18 to 31.
Deputy Finance Minister I Datuk Abdul Rahim Bakri said ATM are referred to as "nation within a nation", where they have complete equipment to protect the country in times of emergency.
Since many Malaysians are still not complying with the MCO which was announced by the government due the spike of Covid-19 cases, their expertise is essential in helping the PDRM.
"They have field and military hospitals equipped with specialists, medical corps and even engineering corps if there is a need to build a hospital, a religious corp, tens of thousands of volunteers from military college students, National Defence University of Malaysia students, National Service Training Programme alumni and also Wataniah.
"In terms of transportation, our military personnel have vehicles of all kinds on land, sea and air. For food supply, our military have network with Pernama supermarkets, while Affin Bank is on the financial part," he said.
Abdul Rahim, who served as the Deputy Defence Minister before said in a situation like now, the military are indeed needed to ensure the MCO would reduce the number of Covid-19 cases in Malaysia.
He also explained that ATM are not only trained to deal with any crisis, but they had strong mental strength in dealing with any situation, which may have been misunderstood by the public who think they are protecting the country on the battlefield only.
"Our ATM services have been recognized in all international fields, such as the Malbatt team deployed in Lebanon and medical corps in Afghanistan.
Meanwhile, Medan Malaysia Hospital at Cox's Bazar in Bangladesh has been recognized as a distinguished service.
"In this crisis at moment, why don't we give our military the chance to serve in our own country helping the rakyat," he said.
With that, Abdul Rahim welcomed the announcement made by Defence Minister Datuk Seri Ismail Sabri Yaakob who confirmed that military would be deployed at midnight on Sunday to assist police in enforcing the MCO.
He said the government hoped the enforcement would be better with the army's backing.
However, he urged members of the public not to panic because it is not an emergency situation and ATM are only the back-up, while power to arrest is still under PDRM's jurisdiction.
Timely for Armed Forces to assist police in MCO implementation – Rahim Borneo Post Online.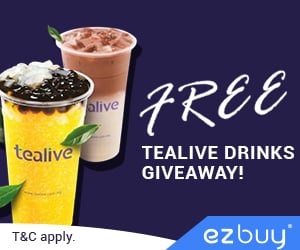 Live Website Traffic