State Govt can sustain economic growth CM
7 month ago,
11-Feb-2020
Shafie (seated middle) speaking to the media after the meeting.
KOTA KINABALU: Chief Minister Datuk Seri Shafie Apdal said the State Government is confident that it can sustain its economic growth even amidst the current global economic challenges.
While he is aware that the global economy is currently facing various problems, he is positive that Sabah will be able to rise above those existing issues.
This year, I am very focused on our existing economic growth even though there are problemsI know that the world economy and this region are facing problems but dont tell me that there is no solution to the problems in the state level.
We have to find ways and means. We believe. We have confidence that we can sustain the economic downfall at the global level, said Shafie, who is also State Finance Minister.
He spoke to reporters after chairing a meeting with the representatives from the states chambers of commerce, cement industries, associations of sand quarry operators, professional associations as well as several state government agencies.
We have to work closely with the industries, the players, the business communities and the relevant bodies in order to develop this state and to overcome the existing problems, added Shafie.
He also said that the State Government would play its role of coming up with more job opportunities.
He also reckoned that state should not solely rely on the private sector.
They (the private sector) will keep their money in the bank. They might be worried about their future. We do understand that. We cannot complain because its their own (money).
The Government does have money, although its not muchhowever, we have to make sure if we do have to borrow, we borrow. That is the role of the Government.
We are not here to put all our money in fixed deposit. The Governments role is not for that. We must ensure that the liquidity in the system the economy of our state will flourish. These are some of the challenges that we have to overcome, said Shafie.
He revealed that the aforementioned meeting was the first of its kind.
Among the bodies that were involved in the meeting were Federation of Sabah Industries (FSI), the Kota Kinabalu Chinese Chamber of Commerce and Industry (KKCCCI), the Kadazandusun Chamber of Commerce and Industry (KCCI), Cement Industries Sabah Sdn Bhd, Sabah Quarry Owners Association, Malaysia Institute of Architects Sabah (PAM), Sabah Law Society (SLS), Sabah Housing and Real Estate Developers Association (Shareda) and more.
Among the issues that were discussed was the price of essentials and construction materials as well as the states consumption level.
State Govt can sustain economic growth – CM Borneo Post Online.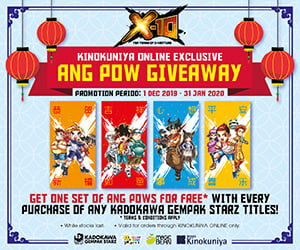 Live Website Traffic