Smugglers targeting local subsidised goods, rampant in states border towns
8 month ago,
09-Nov-2019
Iskandar displays the figures highlighting the number of cases of smuggling activities nationwide at the press conference at the ministrys office. Photo by Roy Emmor.
KUCHING: A total of 29 cases involving smuggled goods had been reported in Sarawak to date, according to Ministry of Domestic Trade and Consumer Affairs enforcement director Dato Iskandar Halim Sulaiman.
Out of the 29 cases recorded statewide, Kuching recorded the most cases with a total of 12, followed by Sri Aman (2), Sarikei (2), Sibu (2), Bintulu (6), Miri (1) and Limbang (4).
No cases of smuggling activities were reported in the towns of Kapit and Lawas.
According to Iskandar, the top three most smuggled subsidised goods are liquefied petroleum gas, followed by cooking oil in one kilogramme packaging and multi-purpose flour.
In Sarawak, he shared that the large number of lorong tikus (illegal pathways) had made the operations to thwart smuggling activities difficult and the most rampant cases of goods smuggling happens in Serikin, near the border of Indonesia.
The price differences of the subsidised good being sold locally and that of in neighbouring countries are so huge that it seems very lucrative to smuggle the goods out of the country, said Iskandar during a press conference at the ministrys office at Jalan Tun Jugah here today.
He said these items are targeted due to the fact that they are heavily subsidised by the federal government and he believed there is a huge chance of a syndicate operating behind the shadows in such smuggling cases.
For example, liquefied petroleum gas can be bought within the country at RM26.60 or less than RM30 per cylinder and yet, the same item is being sold in Indonesia at between RM60 and RM70.
So far, Iskandar said three individuals had been charged in courts in Sarawak for smuggling controlled goods, with two of them serving a six-month jail term and another imprisoned for 18 months.
All these subsidised goods are only meant for the consumption of the Malaysian people and not for people living in another country.
Iskandar said the ministry was working closely with other enforcement agencies, including the Malaysian Maritime Enforcement Agency, Customs Department, General Operation Force, Royal Malaysia Police and Malaysia Anti-Corruption Commission.
During the meeting earlier, we reached an agreement with the other enforcement agencies to assist the ministry in carrying out more operations together to curb controlled goods smuggling activities.
Iskandar added those caught smuggling goods will be investigated under Controlled of Supplies Act 1961, with a maximum penalty of three-years imprisonment or a maximum compound of RM 1 million.
Smugglers targeting local subsidised goods, rampant in state's border towns Borneo Post Online.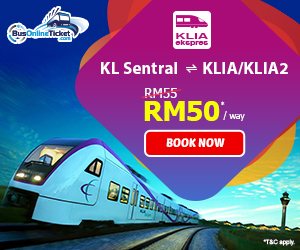 Live Website Traffic