Semenggoh Wildlife Centre named as most Sustainable Tourism Programme in World Excellence Tourism Awards 2020
7 month ago,
15-Feb-2020
Abang Johari operates an excavator during the earth breaking ceremony for the Nature Discovery Centre in Piasau Nature Reserves.
MIRI: Sarawak can add another feather to its cap as the state's efforts in nature conservation and rehabilitation have been given worldwide recognition after Semenggoh Wildlife Centre named the most Sustainable Tourism Programme in the World Excellence Tourism Awards 2020.
Chief Minister Datuk Patinggi Abang Johari Tun Openg revealed this today and added that the award would be presented to the Sarawak Forestry Corporation (SFC) during a ceremony that will take place in Berlin, Germany in March.
This means that the world recognises us, the state and the government of Sarawak, for our responsibility and concern in nature conservation. This (recognition) is not just at a Malaysian level but the whole world. This also indicates the success of the state government through the Sarawak Forestry Corporation's conservation of orang utans, he said in his speech at the Love Hornbills Day 2020 held at Piasau Nature Reserves (PNR) here today.
He added that part of the state government's latest efforts were appointing SFC to get Niah Caves listed as a Unesco World Heritage Site within five years after new findings by University of New South Wales scientists indicated that Niah Caves contains human remains dating back to over 65,000 years ago.
The latest findings in Niah Caves indicated that the earliest human settlement here was more than 65,000 years ago and not 40,000 years as we were told before (before the findings).
"Through SFC, we want Niah Caves to be listed as UNESCO World Heritage Site , he said, adding that he hoped PNR, which has unique history on hornbills, could also be given similar world recognition in future.
By having nature reserves (PNR), Marine Park (Luconia Shoals) and Niah Caves, I truly believe that Miri will be able to attract scientists and visitors from all over the world, he said.
In preparation for the development of ecotourism in Miri, Abang Johari announced today a RM30 million allocation to develop the Nature Discovery Center, which will be equipped with advanced and sophisticated facilities, to attract more visitors and scientists from around the world.
The centre will function as a tourism information centre for Miri, where visitors can obtain information on places of interest in the city such as the Miri-Sibuti Coral Reef National Park, Luconia Marine Park and other marine parks in the northern region.
The Sarawak State Government has excellent policies for tourism and our tourism is for environmental enthusiasts as well as for future education studies, he said.
In view of this, the government did not hesitate in allocating RM70 million for the project that will construct and place 16,800 artificial reefs along the coast of Sarawak, from Tanjung Datu to Lawas, within these two years.
At the same function, Abang Johari also performed the earth breaking ceremony for the Nature Discovery Centre at PNR and was also briefed about the project.
Semenggoh Wildlife Centre named as most Sustainable Tourism Programme in World Excellence Tourism Awards 2020 Borneo Post Online.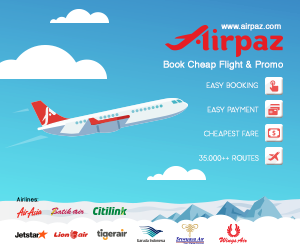 Live Website Traffic