Man from Selangor arrested for supplying drugs in Miri, Brunei
0 month ago,
30-Jun-2020
Lim ( right) and Sabri showing reporters the drugs seized from the suspect at a press conference today. – Picture by Jenifer Laeng
MIRI: A 35-year-old man suspected of supplying drugs here and Brunei, have been arrested in a police ambush on a house in Pujut yesterday.
Miri district police chief ACP Lim Meng Seah told a press conference today that the arrest of the suspect also led to the seizure of drugs worth RM89,560.
The drugs were meant for distribution here and Brunei and the suspect is the sole individual involved in the activity.
He acted alone from the process of buying, packing and distributing the drugs to the buyers. He is originally from Selangor but had moved here in 2014, he said.
Lim said the suspect was believed to have started doing the illegal activity in 2016.
He said the suspects arrest came following tip off and intelligence information which led to the ambush at around 6.30pm by a narcotics police team from the State Police Headquarters in Kuching.
During the ambush, the suspect was in the process of weighing the drug, said Lim.
He added the team discovered 16 packets of plastic packages containing a crystalline substance suspected to be methamphetamine (syabu) weighing 800g.
They also found a cereal box containing 4,130 Eramin 5 pills weighing 1,239g.
Lim revealed that the syabu was worth RM40,000, while the Eramin 5 was estimated to be around RM49,560.
The police confiscated the two cars worth RM235,000 from the suspect.
In addition to that, the police also confiscated the suspects gold necklaces, gold ring, a television, a gold pendant and cash money of various currencies amounting RM20,782, said Lim.
Lim also revealed that the suspect had past criminal records in drug activities.
The suspect is remanded for seven days to facilitate investigation under Section 39(B) of the Dangerous Drug Act 1952 which carries mandatory death sentence if convicted, he said.
Also present at the press conference were Lims deputy Supt Sabri Zainol and Miri Narcotic head ASP Zulpaka Aidiee.
Man from Selangor arrested for supplying drugs in Miri, Brunei Borneo Post Online.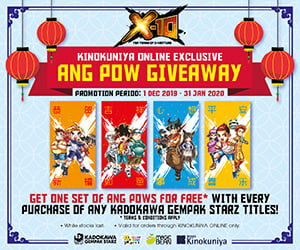 Live Website Traffic