SFO seeks management board
32 month ago,
26-Sep-2017
Uggah (third left) and others after the AGM. Photo by Kong JL
KUCHING: Sarawak Farmers Organisation (SFO) has proposed to the government the need to set up a management board to regulate all activities of farmers organisations in the state.
Its chairman Datuk Sylvester Entri Muran said the management board would be similar to that of Farmers Organisation Board (LPP) in Peninsular Malaysia.
SFO hopes to get more assistance and guidance from the government which we feel is lacking in focus.
As such, SFO is appealing for a management board to be set up in Sarawak, much like the LPP. We need one body to regulate the organisation (SFO), he said when addressing the 32nd SFO annual general meeting (AGM) here yesterday.
Deputy Chief Minister, who is also Minister of Modernisation of Agriculture, Native Land and Regional Development, Datuk Amar Douglas Uggah Embas, officiated at the opening ceremony.
With the management board, Entri said they would be able carry out their activities more effectively to benefit its nearly 160,000 members and to further develop the agriculture sector of Sarawak.
According to him, SFO was still highly dependent on traditional business activities such as quotation and open tenders to generate income and cover its operational cost.
He revealed that in 2016, SFO obtained contracts worth RM33.9 million, a 50 per cent increase (or RM26.6 million) over the figure in 2015.
The sources of business volume were National Farmers Organisation (Nafas) which contributed 26 per cent in logistic service; supply of agriculture inputs through quotation (18 per cent), scientific instrument supply tender for Sibu College University (36 per cent), rubber plantation maintenance tender (13 per cent), estate development (5 per cent) and others (two per cent).
SFO has managed to reduce its administrative expenditure by one per cent since 2912 and made a profit of RM1.7 million before tax in 2016 compared RM76,056 in 2012.
The AGM was attended by 178 representatives from 28 Area Farmers Organisations (AFOs) across Sarawak.
Assistant Minister of Native Land Development Datuk Roland Sagah and Assistant Minister of Agriculture Dr Abdul Rahman Ismail, Nafas deputy chairman Datuk Mohd Nazri Abdullah and Farmers Organisation Board deputy director-general (Development) Hamzah Bahari and permanent secretary to Uggahs ministry Buckland Bangik were among those present at the meeting.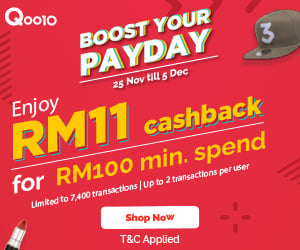 Live Website Traffic