Sarawakians welfare in Peninsular not neglected, assures Fadillah
7 month ago,
15-Feb-2020
Fadillah (second left) greets those who came for the function.
KUALA LUMPUR: Sarawakians living in the Peninsular can seek assistance from the Sarawak Liaison Office (also known as Sarawak House) when they are hospitalised and when they are in need of cash aid for funerals, said Petra Jaya MP Datuk Seri Fadillah Yusof.
Speaking at a dinner with groups and non governmental organisations (NGOs) representing Sarawakians in the Klang Valley here on Friday, Fadillah who is also Sarawak Volunteers advisor, said that the Sarawak government is not neglecting the welfare of Sarawakians whom are domiciled in the Peninsular.
He revealed that for the whole of last year (2019), some 201 patients from Sarawak and their next of kins had received such assistance. These patients included those who sought treatment at the National Heart Centre, Hospital Kuala Lumpur, Hospital Sg Buloh, Hospital Selayang, Hospital Serdang, Hospital Putrajaya and Hospital Ampang
"In 2019, Sarawak government through Sarawak House and Sarawak Volunteers had also assisted and managed 49 cases for 'khairat kematian' (death assistance fund). This involved expenses of RM157,750, and Sarawak House with assistance from NGOs would always ensure the processes are being done properly.
"We have also handled two cases involving Sarawakians who were stranded and became vagrants last year," he said.
Fadillah, who is also Gabungan Parti Sarawak (GPS) parliamentary whip, said the Sarawak House and Sarawak Volunteers also work closely with the Welfare Department in both Sarawak and Kuala Lumpur to handle cases involving Sarawakians.
"Every cases reported to them would be checked and verified before assistance is given. Such assistance may not seem much, but this helps to reduce the burden of the recipients," he added.
Meanwhile, the dinner held at a hotel here on Friday was attended by officials and representatives of NGOs representing Sarawakians namely Persatuan Kebajikan Song-Kapit Kuala Lumpur; Persatuan Transformasi Dayak (TRADA), Pasar Borneo Seri Kembangan, Persatuan Anak Borneo Semenanjung, Diaspora, Hikmah-KL, Persatuan Anak Limbang, and Yayasan Limbang.
They were joined by officers from Sarawak House, Yayasan Sarawak, Welfare Department and also representatives from the various groups representing Sarawak students in the public and private institutions of higher learning in Klang Valley.
A briefing on welfare assistance for Sarawakians in the Peninsular by officers from the Welfare Department was held prior to the dinner. This was followed by a dialogue session where Fadillah and the other officials also participated as panelists.
Sarawakians welfare in Peninsular not neglected, assures Fadillah Borneo Post Online.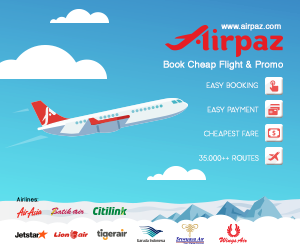 Live Website Traffic