Sabah polls: Perikatan, BN to clash in three seats?
0 month ago,
10-Sep-2020
Datuk Seri Panglima Hajiji Noor. – File photo
KOTA KINABALU (Sept 10): Parti Pribumi Bersatu Malaysia Sabah chief Datuk Seri Panglima Hajiji Noor today appeared to be confounded that Perikatan Nasional (PN) and Barisan Nasional could be contesting in three of the same seats in the state election.
He said there had been negotiations on seat distribution but they still overlapped in Merotai, Sook and Tulid.
"We did have a discussion with Barisan Nasional on seat allocation. We will look into this matter as we want to avoid overlapping, and we will try to make things good for everybody.
"I cannot comment further on this matter as I do not have the list of candidates from the other party, and I have not been informed of this news. But we hope there will be compromise," he said at the announcement of PN candidates yesterday.
Nonetheless, Hajiji insisted that Barisan Nasional should give way to allow for PN candidates to contest in the three seats.
PN is contesting in 29 seats, which are Tanjung Kapor, Bandau, Pintasan, Sulaman, Petagas, Kawang, Membakut, Klias, Kuala Penyu, Karanaan, Nabawan, Labuk, Segama, Silam, Senallang, Bugaya, Apas, Merotai, Sebatik, Tambunan, Bingkor, Liawan, Sook, Sri Tanjong, Moyog, Paginatan, Tulid, Luyang and Tanjong Papat.
Hajiji also said PN would field about 60 per cent new faces, adding that the party would not focus on seats allocated among component parties (STAR and SAPP), but rather focus on contesting as Perikatan Nasional.
Sabah polls: Perikatan, BN to clash in three seats? Borneo Post Online.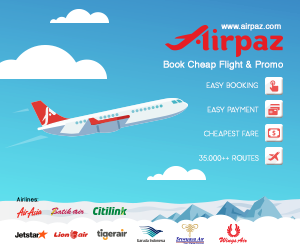 Live Website Traffic