SRDC sets up anti-rabies operation task force to curb disease spread chairman
0 month ago,
29-Jun-2020
Sempurai Petrus Ngelai
SIBU: Sibu Rural District Council (SRDC) has set up an anti-rabies operation task force to curb the spread of the disease in its area, said its chairman Sempurai Petrus Ngelai.
He said the move was prompted by the recent rabies outbreak, which affected numerous areas here, particularly in SRDCs area.
Sempurai, who will be spearheading the councils task force, added that they will work closely with other relevant agencies and a series of activities have been planned for July.
Operations shall focus on rural and semi-rural areas, namely Taman Sanhill, SibuJaya, Sengan, Salim, Kong Yit Khim, Stapang and Selangau. Swift action will be taken according to the planned schedule.
Public are advised to give feedback through SRDCs mobile hotline: 013-8941205 if they come across any dog showing symptoms of rabies, Sempurai said during his communication at the full council meeting via zoom application today.
The meeting was participated by SRDC deputy chairman Senator Robert Lau Hui Yew, Ministry of Local Government and Housing (MLGH) deputy permanent secretary Desmond Douglas Jerukan,who represented MLGHs permanent secretary Datu Antonio Kahti Galis and SRDC acting secretary Teng Min Min.
Adding on, Sempurai called for public cooperation to stop the virus infection through infected dogs.
In this respect, he urged pet owners to immediate apply for dog license from the local authority and that all dogs to be vaccinated.
All pet owners shall carry more responsibilities to ensure rabies virus do not spread and infect individual pets, the chairman stressed.
That aside, he said council has never neglected its responsibilities to deliver municipal services despite faced with challenges and obstacles amidst manpower constraints during the Movement Control Order (MCO) and Conditional Movement Control Order (CMCO).
I am proud with the performance of all frontliners throughout the period and my sincere gratitude to all divisional and sectional heads for setting the goal to be accomplished all this while.
Council will continue to check on compliance with the standard operating procedures (SOP) issued by State Disaster Management Committee (SDMC) on reopening of different sectors of economy.
On the cancellation community-based event, Pesta Selangau Year 2020, he said this was to strictly abide by all Recovery Movement Control Orders (RMCO) standard operating procedures (SOP) from the Sarawak Disaster Management Committee (SDMC).
As such, council will be embarking on awareness programme focus on Covid-19 in premises within our jurisdiction like Tamu, markets, libraries and this also applied to all licensees namely salons, eatery outlets and others, Sempurai added.
Meanwhile, Sempurai extended the councils appreciation to the former secretary Justani Joni, who was reappointed as contract officer after his pension on June 4, this year.
Jonis high dedication and commitment particularly in leading the councils management team during MCO should be acknowledged, Sempurai highlighted.
On top of that, his leadership over (last) 10 years to facilitate the whole council and organisation were well entrusted by stakeholders and assignments had been achieved with flying colours, he said.
SRDC sets up anti-rabies operation task force to curb disease spread – chairman Borneo Post Online.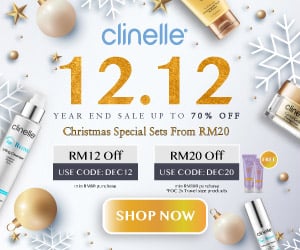 Live Website Traffic