Mourning loss as California fires rages on
31 month ago,
12-Oct-2017
An aerial view of fire damage in the Coffey Park neighborhood of Santa Rosa, California, where Michael Desmond's home and hundreds of others were destroyed. AFP Photo
SANTA ROSA: Michael Desmond held firm to a scorched mailbox and wept as he vowed that his childhood home — turned to cinder by wildfire — would rise anew.
Along with a plate and a mug, the mailbox was all he recovered Wednesday from ruins of his house in the Wine Country city of Santa Rosa.
"That's the house where I grew up," the 63-year-old retired US Immigrations and Customs Enforcement officer said.
"I feel violated; like a thief came in."
Desmond sobbed as he surveyed the rubble. The house, along with hundreds of others, was destroyed by an inferno that blew through the Coffey Park neighborhood of Santa Rosa.
Coffey Park was one of the communities laid waste by fires that ripped through Northern California Sunday night, and sprang to life with renewed vigor due to strong winds on Wednesday.
Desmond shared precious memories stored as pictures on his smartphone, swiping through images showing a pretty, salmon-pink one-story home surrounded by lawn and rose bushes.
Across the street from his house was Coffey Park itself, where a children's playground had miraculously escaped the flames.
Desmond gestured to where the entrance to the garage once stood, overlaying memories on rubble that provided scant clues to which rooms were which.
His small aluminum boat was partially melted by the intense heat.
"I had my life here; family moments," he said, choking up.
"All the memorabilia; all the souvenirs, the photo albums… they're gone. They will never return."
His gaze turned to blackened ruins stretching as far as the eye could see, forming a desolate landscape.
– A wallet and a dog –
"It is like Hiroshima here; everything is destroyed," said Desmond's 21-year-old nephew, who traveled from San Francisco to help his uncle.
"I've never seen anything like that."
The younger man's hand was slightly injured from digging in the rubble without gloves or tools.
The reward for their efforts were meager, but Desmond managed a smile as he looked at his mug, which bore the phrase "It's wiser to be in Ireland."
Sadness returned as he looked up anew at the ruins of his house.
"All my clothes are there; my suits, my ties; my nice shoes. I had cash in my drawer too," Desmond said.
"I just took my wallet and my dog."
He proudly showed the gilded badge he keeps in his wallet as a momento from his career in law enforcement.
He recalled hearing noise outside his home late Sunday, then peering out a window to see people rushing to cars.
"It took me 10 to 15 seconds to realize something serious was happening," Desmond said of the night he joined the panicked exodus from Coffey Park.
Freighters and police darted onto streets, sirens blaring and shouting warnings of an approaching blaze and telling everyone to "get out."
"Then I saw the red sky, a big bright red," Desmond said, recalling the wicked wind that drove the inferno.
"It glowed like a bright sunset."
His trousers and sweatshirt covered with soot and dust, Desmond turned his thoughts to the future.
He felt lucky to have insurance coverage that gets him lodging for a time while his home is rebuilt.
He said his insurance company expected it to take two to three years for the neighborhood to get "kind of back to normal."
"There's nothing I can do now, I have to move on," Desmond said with resignation.
"I have to grieve my loss and move on. At least I have my life." – AFP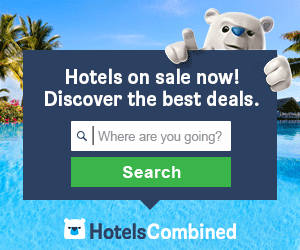 Live Website Traffic