MBKS mayor calls upon bistros under councils jurisdiction to adhere to SOP
0 month ago,
28-Jun-2020
File photo of Wee showing the total number of Qmunity users on a mobile device.
KUCHING: Bistros under the Kuching South City Council's (MBKS) jurisdiction are urged to adhere to
the Standard Operating Procedures (SOP) issued by the State Disaster Management Committee (SDMC).
MBKS mayor Dato Wee Hong Seng however said that currently, most food outlets under MBKS' jurisdiction did comply with the SOP, except for a few bistros.
"For now, we will give reminders but it does not mean that we are not going to issue compounds or we are not taking actions.
"I believe that after the Movement Control Order (MCO) and Recovery Movement Control Order (RMCO), there are many businesses making losses, and that is why we do not actually enforce strongly on the compound, because I want people to work together. We are all adults, we all understand how bad the situation is affected by Covid-19.
"If we go and compound them and penalise them for RM1,000 under this economy situation, I think no one
would like to pay the penalty," said Wee when met yesterday after the handing over of certificate of appreciations to blood donors and sponsors at the Sarawak General Hospital (SGH) Blood Bank's Alternative Blood Donation Centre at the MBKS Dewan Masyarakat here, this morning.
He said that the council had been very considerate, thus he urged business operators not to take advantage of the situation.
"When we have to do it (issuing compounds), we will do it. If we keep on giving you the warnings, and yet you do not take it from there, then sorry but we have to enforce," he said.
At the same time, he also urged the public not to take the risk if they know if some particular food outlets are packed with people, or if they feel unsafe as they had the right not to patronise them.
"It is not encouraged to take the risk. For any outlets, if you think that the food outlets' business operators do not follow SOP, then by all means do not go there and patronise the place. Nobody force you to go there," he said.
Meanwhile, Wee added that even though the council had insufficient enforcement teams, but they have been doing their rounds and monitoring all the business outlets daily from 8am until midnight.
"We want to make sure that the SOP are complied. We are not able to do them everywhere, but we appeal to the public please follow the SOP, if you do not want the second wave to come, you are the people responsible to stop it.
"This is important, everybody has a role to play, if not, in any case it happens again, the shops will be closed. The chain reactions on the public are that, they would not go and patronise your shop anymore.
"As an owner/operator of the shop, you should be fully aware of that, do not be another cluster, you can get popular in another way of it but not with Covid-19," he said.
On complaints made by citizens on coffee shops or hawkers centres under MBKS still practising two persons in one table, he said MBKS was taking the precautions to ensure everyone's safety and health.
"You have a family of four and you came in one car, and you are asking why you cannot sit in one table? If you can see that in hawkers centre, tables are small and to observe social distancing, you are only allowed two at a table.
"Please adhere to the SOPs. If you do not abide with the SOP, think of how many people have to stop their businesses – at least 300 stalls (will) have to close down. For those people who think it is okay to sit with their family in a group, you can go elsewhere, not to our area because in our areas you follow our rules. This is for the good of our people," he said.
Restaurants, food outlets operators and hawkers centres found to be in violation of Covid-19 SOP issued by the National Security Council (MKN) and SDMC could face a maximum fine of RM1,000 under the Prevention and Control of Infectious Diseases Act 1988 (Act 342), he said.
MBKS mayor calls upon bistros under council's jurisdiction to adhere to SOP Borneo Post Online.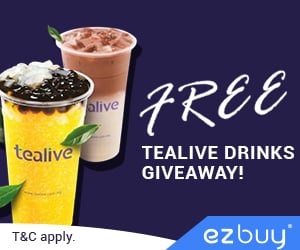 Live Website Traffic