Mandatory monthly maintenance charges to be imposed on strata unit owners in Sarawak
8 month ago,
04-Nov-2019
Dr Sim (left) going through a document with state Transport Minister Datuk Lee Kim Shin at the DUN today.
KUCHING: The Strata Management Bill, 2019, has been passed in the State Legislative Assembly today, making it mandatory for unit owners to pay monthly maintenance charges for common facilities in and around their property.
Local Government and Housing Minister Dato Sri Dr Sim Kui Hian, when tabling the Bill, said no less than 10 per cent of the monthly charges would be put aside as a sinking fund for major repairs, replacement and repainting works.
He added that the charges also applies to each unsold unit, which becomes the responsibility of the developer to pay.
Dr Sim pointed out that the Bill also makes it mandatory for strata development to form a management body, where members are elected amongst unit owners, responsible for the management and maintenance of the subdivided building or land.
More importantly, the management body is also responsible for the maintenance and sinking funds accounts, and such accounts will need to be audited annually in order to ensure that the monies collected are properly managed, he said.
Apart from that, he also explained that the Bill also outlined other duties and powers of the management body, such as the power to make and enforce by-laws and recover unpaid maintenance charges.
The Bill also outlined the establishment of a Tribunal to settle disputes between parties of the strata building community, he said.
The Bill would also allow for the formation of a subsidiary management body, which has the same duties and powers of the main management body, to maintain and manage non-subsidiary non-residential common property in the case where strata development is a mixed development such as residential and commercial.
In his winding-up speech, Dr Sim noted that the Bill would benefit both purchaser and developer, as it would give confidence to purchasers when they buy strata units as they would know that the common property would be well-taken care of.
This in effect would boost the demand for strata property, and this is good for developers in the sense that when they decide to do strata development, there will be eager buyers for the development, he said.
The Bill, which was passed unanimously, replaces the Strata Titles Ordinance 1995 (Chapter 18, Part V).
Another Bill also related to strata development, the Strata (Subsidiary Titles) Bill, 2019, was tabled earlier today by Urban Development and Resources Minister (II) Datuk Amar Awang Tengah Ali Hassan and was also passed by the august house.
Among others, it compelled greater professional responsibilities among developers, architects, engineers, surveyors and other professionals involved in strata development.
Mandatory monthly maintenance charges to be imposed on strata unit owners in Sarawak Borneo Post Online.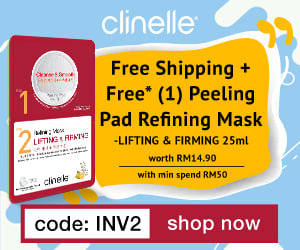 Live Website Traffic