Dr Mahathir to announce economic stimulus package on Feb 27, says Finance Minister
0 month ago,
14-Feb-2020
Lim Guan Eng. — File photo
KUALA LUMPUR: Prime Minister Tun Dr Mahathir Mohamad will announce an economic stimulus package on Thursday, Feb 27, 2020 at 4:30 pm, to cushion the adverse external economic impacts of the Covid-19 outbreak on Malaysia while preserving the welfare of the people.
In a statement today, Minister of FinanceLim Guan Eng said the economic stimulus package is neither a new budget nor part of Budget 2020 measures but an assistance to affected industries.
Instead, assistance will be given to the affected sectors to allow the economy to emerge as whole as possible and benefit from the expected economic rebound post-Covid-19, he said.
The novelcoronavirus, now known as Covid-19, was first encountered in Wuhan, China. In Malaysia, 19 people have been diagnosed with the disease, of whom13 are Chinese nationals and six are Malaysians.
Three people have been treated and discharged in Malaysia.
Elaborating, Limsaid cash flow is the principal concern and the affected companies must ensure that they remain viable, operational and capable of reaping the benefits when the economic rebound takes place.
The Government will adopt measures to assist these companies, but emphasis should also be placed on exploring alternative revenues such as shifting towards encouraging domestic tourism, and sourcing from other markets.
This also involves keeping the domestic labour market resilient while ensuring our soft and physical infrastructure remains in place amid the short-term weakened demand.
The Ministry of Finance is preparing the economic stimulus programme and is working together with the Ministry of Economic Affairs, Ministry of Transport, the Ministry of Tourism, Arts and Culture, Ministry of Entrepreneur Development and Cooperatives, and various agencies.
The government has engaged in consultations with principal players in the tourism, logistics and finance sectors. The ministries hadalso held meetings with small and medium enterprises, as well as government-linked funds and companies, Limsaid.
In the statement, Lim acknowledged that the Ministry of Health has done a tremendous job incontaining the Covid-19 outbreak in Malaysia without engendering public panic despite frequent episodes of fake news.
Our health professionals deserve all the support they require to overcome this challenge, he added. — Bernama
Dr Mahathir to announce economic stimulus package on Feb 27, says Finance Minister Borneo Post Online.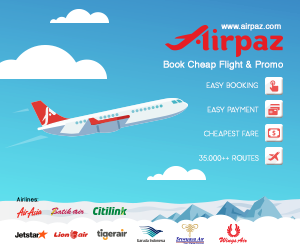 Live Website Traffic