We will know if you are lying or giving excuses police
0 month ago,
21-Mar-2020
Zaini (second left) and Habibi (left) instructing a motorist to turn back after the later failed to provide an acceptable reason to be out from home.
KOTA KINABALU: State Police Commissioner Datuk Zaini Jass said the police "will know if you are lying or giving excuses when asked during roads".
He said stricter measures would be enforced, including arrest, if the people still refused to abide by the MCO, especially after the military comes in today.
These would include those who refuse to turn back when instructed to do so, and lying about their health status or refusing to get checked for Covid-19 even after they have been reminded repeatedly, he said, adding "so please just stay home unless it is necessary for you to go out.
Since the Movement Control Order (MCO) was issued on March 18 police had conducted more than 70 roads around major roads in the state, Zaini said at a press conference at the state police headquarters in Kepayan yesterday. Also present was Kota Kinabalu police chief ACP Habibi Majinji.
He said the purpose of roads was to educate the people on the danger of Covid-19, which had since claimed three lives in Sabah.
We are not trying to arrest anyone, as many have claimed in social media, but trying to educate and bring awareness to them on the danger of this disease, he said.
Zaini said people were slowly accepting and complying with the order.
There is an increase in compliance among the public but we are not comfortable with the level of adherence yet and we hope to see a 98-percent compliance soon, he said, adding that many were still ignoring the MCO.
With regard to the Defence Ministers announcement that the military would be brought in to help enforce the MCO, Zaini said the state police were ready to work with them.
Meanwhile, Zaini reminded all tabligh members from Sabah who attended the religious gathering at Masjid Jamek Seri Petaling on Feb 28 to voluntarily come forward to get themselves checked immediately.
He said those with symptoms of the Covid-19 infection should seek medical attention immediately.
I strongly urge them to go for medical check-up if they have come into contact with any suspected Covid-19 patients, he said, referring to those who had gone to the religious gathering at the Seri Petaling mosque recently.
He said the implication would be more serious if people refused to cooperate.
It will not only affect other people but also your loved ones, he said.
We will know if you are lying or giving excuses – police Borneo Post Online.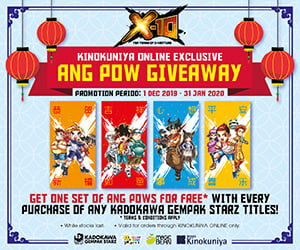 Live Website Traffic