Importation of dogs : Report to be submitted to Australia before Feb 28 DVS
7 month ago,
12-Feb-2020
PUTRAJAYA: The outcome of investigations following the temporary suspension of importation of dogs and cats from Malaysia to Australia will be submitted to the Australian Department of Agriculture, Water and Environment before Feb 28.
The Department of Veterinary Services (DVS) Malaysia in a statement yesterday said the Australian government department had on Jan 24 requested for the matter to be investigated further.
The request came after preliminary investigation by the Australian authorities found that five permit applications for export of dogs from Malaysia had failed to meet the conditions set and in one case it was believed that a fake veterinary health certificate (SKV) was used and the dog was suspected to have originated from China, it said.
According to DVS the Australian authorities had identified that several Australian import and export agents from both countries had been involved in bringing dogs from China through Malaysia without complying with Australian regulations.
Subsequently, DVS said its investigation has revealed that of the five applications, the department had only issued one SKV which was eventually not necessary as the dog had died.
We are still investigating on the four other applications, the statement added
As for the SKV which was said to have been falsified DVS said the certificate was a true copy and the said dog had been in Penang since Jan 2019, and according to records the dog had not been in or out of China.
On investigation into the agents, DVS said in Malaysia three export agents were involved in the case.
According to the statement, Putrajaya DVS had notified the Malaysian Quarantine Inspection Services (MAQIS) and the state DVS had stopped accepting export permit applications from these agents until further notice.
DVS together with MAQIS would further investigate on the issuance of counterfeit certificates for export of dogs to Australia; agents who fail to comply with export requirements set by the Australian authorities; veterinary doctors without valid annual practising certificates; and veterinary clinics not registered with the Malaysian Veterinary Council.
Legal action will be taken against offenders, DVS said.
On Feb 8, a portal published a report that effective Feb 5, 2020 Australia has temporarily suspended the importation of dogs and cats from Malaysia following non-compliance with Australian regulations and concerns over high biosecurity risks. Bernama
Importation of dogs : Report to be submitted to Australia before Feb 28 DVS Borneo Post Online.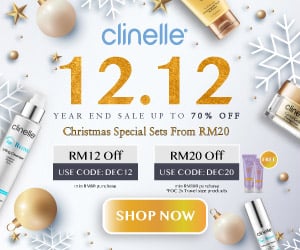 Live Website Traffic