Green Development concept to be launched soon Jaujan
0 month ago,
09-Feb-2020
Jaujan (fourth left), Bugaya assemblywoman Manis Muka Mohd Dara (third left) with Chua (fourth right) and family during the celebration.
SEMPORNA: The Ministry of Local Government and Housing will be launching a 'Green Development' concept for local authorities in the near future to preserve the natural environment of the state.
Deputy Chief Minister cum Local Government and Housing Minister Datuk Jaujan Sambakong said the concept will highlight three key areas, namely, development, environment and sustainable development.
On the readiness of the local authorities, he said over the past year the ministry had been organizing workshops and seminars apart from distributing brochures and green local authority concept guidelines.
"The ministry is currently providing understanding to local authority staff at all levels through workshops and seminars, and also send them out of the country to learn more about cleanliness and housing concepts."
Jaujan said since Warisan was given the mandate by the people to lead Sabah, (in reference to the party's manifesto) there are 13 core areas that have been highlighted.
"The people may not be aware of the 13 things, but the fact is that this is happening in terms of administrative restructuring," he said during the Chap Goh Meh celebration hosted by Seafest Hotel owner Datuk Chua Ching Wah on Saturday night.
He said the latest is the abolishment of the central board of state planning councils so that the government can accelerate its efforts to develop a broader economy.
"Without planning we will be facing social problems. The efforts to develop the state economy, that involve planning and physical development, need to be well planned," he said.
Jaujan also said the tourism industry has to accept the fact that even other countries have to ban the entry of people from China as a preventive measure against the spread of coronavirus.
He said no country wants the outbreak to happen and that is why the government has to play its role by taking preventive measures to control the situation.
"Tourism operators have been informed on matters where entry points at airports and borders have to be thoroughly checked," he said when commenting on the drop of tourist arrivals since the ban was imposed.
"Most important is the lives of the people of Sabah, although there has been no case of coronavirus detected in the state so far," he said.
Jaujan thanked Chua and his family for organizing the event by inviting not only the Chinese community but also other communities to share the joy.
Green Development' concept to be launched soon – Jaujan Borneo Post Online.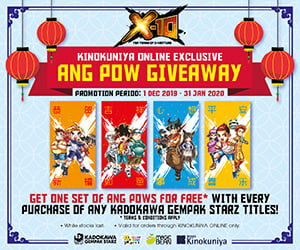 Live Website Traffic