SFO encouraged to invest in machinery to be rented to members
32 month ago,
26-Sep-2017
Nazri (second left) and Uggah (third left) present a mock cheque for RM134,000 to a representative of SFO and 28 AFOs while Entri (left), Sagah (second right) and others look on.
KUCHING: Sarawak Farmers Organisation (SFO) can invest in agriculture machinery for the benefit of members and to create additional stream of income.
Deputy Chief Minister Datuk Amar Douglas Uggah, in suggesting this, said farm mechanisation was crucial to reshape the agriculture landscape of Sarawak.
We know that many rural farmers are not able to invest in such big machinery. So, SFO can consider buying the machines and renting them out to their members and farmers, which is another source of revenue for the organisation, he said.
Uggah said the proposed initiative would augur well with Chief Minister Datuk Patinggi Abang Johari Tun Opengs vision to transform the agriculture sector through technology and the digital economy.
The agriculture sector is encouraged to adopt mechanisation and precision farming using technology but this particular initiative has yet to be implemented. We need to move forward together, he added.
Uggah, who is also Minister of Modernisation of Agriculture, Native Land and Regional Development, said this at SFO 32nd annual general meeting (AGM) here yesterday.
The government, under the leadership of the chief minister has put an aggressive effort to leapfrog states economy, including the rural areas which must be developed in line with the digital transformation.
He said many projects had been introduced and implemented to transform Sarawaks agriculture sector and enhance the standard of living of the rural population.
However, some projects have failed. As such, it is vital for all the 28 Area Farmers Organisations (AFOs) in the state to figure out the problems and how to resolve them.
Also, think about how we can take this opportunity while the government is transforming the agriculture sector. We also need to have stronger teamwork, he said.
On the five per cent sales tax exemption for palm oil raised by SFO chairman Datuk Sylvester Entri, Uggah said the matter would be brought to the attention of the chief minister.
The event witnessed the presentation of cheques from National Farmers Organisation (Nafas) to SFO (RM50,000) and 28 AFOs (RM3,000 per AFO totalling RM84,000) and PeladangNita Negeri Sarawak (RM20,000).
Assistant Minister of Native Land Development Datuk Roland Sagah and Assistant Minister of Agriculture Dr Abdul Rahman Ismail as well as Nafas deputy chairman Datuk Mohd Nazri Abdullah, Farmers Organisation Board deputy director-general (Development) Hamzah Bahari and permanent secretary to Uggahs Ministry Buckland Bangik were among those present.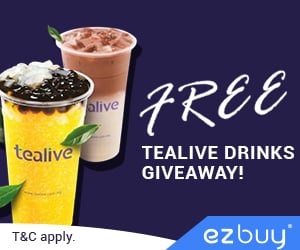 Live Website Traffic