Covid-19: One more case tested positive, bringing up total to 19 positive cases in Msia
7 month ago,
13-Feb-2020
Datuk Dr Noor Hisham Abdullah.
KUALA LUMPUR: Another case has been confirmed positive for the Covid-19 virus, bringing the total number of positive cases in the country to 19, as of 3pm today.
Covid-19 is the official name announced by the World Health Organisation for the 2019 novel coronavirus.
Health director-generalDatuk Dr Noor Hisham Abdullah said the latest case involved a 39-year-old woman fromChina, who is a friend of case number 14 and daughter of case number 16.
He said the woman and four other individuals arrived in Malaysia from Wuhan, China, on Jan 25.
As soon as the two earlier cases (the 14th and 16th cases) were found to be positive on Feb 5 and 7 respectively, the woman was placed under surveillance and monitoring.
Following continuous monitoring by the Lembah Pantai District Health Office, on Feb 12, the woman was found to suffer a fever and cough, he said in a statement here today.
Dr Noor Hisham said the woman was then referred to the Kuala Lumpur Hospital (HKL) for further treatment and investigation.
He said Covid-19 detection and confirmation tests conducted on the woman were found to be positive on the same day.
The woman has now been placed in the isolation ward in HKL, and is in stable condition, he said.
Dr Noor Hisham also said the ministrys Mental Health and Psychosocial Support (MHPSS) team has been mobilised since Feb 6 following the Humanitarian Aid Mission to bring back Malaysians and their families inWuhan, China on Feb 4.
He said the team provides psycho-social support services to the people placed under observation, and to staff of the ministry and other agencies which are involved.
"Their activities includes basic group and individual basic psychological first aid (PFA) sessions, counselling and, if necessary, referrals to the experts.
As of now, two cases have been referred for further treatment due to acute stress and anxiety. They were prescribed medication and are in stable condition, he said.
He added that PFA is also given to health personnel in the field, including those managing the cases in the hospital isolation wards. – Bernama
Covid-19: One more case tested positive, bringing up total to 19 positive cases in M'sia Borneo Post Online.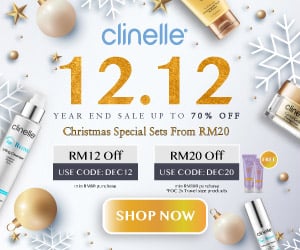 Live Website Traffic