Court dismisses Petronas bid to postpone Sarawaks SST suit, hearing on March 13
0 month ago,
11-Feb-2020
Fong (left) and two other legal officers Nur Azhar Bujang (centre) and Voon Yan Sin.
KUCHING: High Court Judicial Commissioner Christopher Chin has fixed March 13 to hear Sarawaks bid to recover about RM1.3 billion in unpaid State Sales Tax (SST) from Petroliam Nasional Bhd (Petronas).
Chin today dismissed Petronas application to postpone the hearing after he found that the corporation did not have good reason to apply for a stay of proceeding just because they are appealing against his earlier decision to dismiss its application recuse him.
Explaining why Petronas' application to get him recused has no merit, Chin maintained that there would be no case of actual or real danger of bias of the judicial commissioner as opposed to the perceived bias that the corporation tried to point out in the present case.
"As my earlier decision not to recuse is based substantially on the protection of the institution of the judiciary, it must necessary follow that I now refuse the stay of (Petronas) application," he said via a summary judgement distributed to the press after the court proceeding.
The civil suit against Petronas was filed by the SST Comptroller and State Government, which are represented by the State Attorney-General Datuk Talat Mahmood Abdul Rashid state legal counsel Dato Sri JC Fong and several legal officers from Talats office.
Petronas counsels are Datuk Malik Imtiaz Sarwar and Alvin Chong.
On Jan 23, Chin had dismissed Petronas application to recuse himself as he found that the application was an affront to the judiciary, was frivolous and without merit. In making his ruling, Chin also awarded cost of RM50,000 to the plaintiffs.
Petronas then said it would appeal Chins decision against the recusal and its application to stay the proceedings of the civil suit pending its appeal was heard in chambers on February 5.
Fong had voiced Sarawaks objection on delaying the hearing, pointing out that it was a case of public interest.
The SST was imposed on petroleum products beginning Jan 1 last year but the national oil company has refused to pay up as it claimed the state had no power to impose it.
Petronas had also applied for a judicial review against the Comptroller of the SST and State government for issuing three notices of assessments upon it for the settlement of the unpaid SST of RM1.3 billion.
The case was heard before High Court Judge Azahahari Kamal Ramli who then fixed the morning of March 13 this year for the delivery of judgement.
Court dismisses Petronas bid to postpone Sarawaks SST suit, hearing on March 13 Borneo Post Online.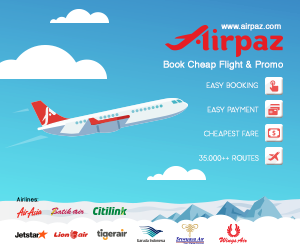 Live Website Traffic