Chongs comments cause ruckus in DUN, stopped from continuing debate (Video)
8 month ago,
07-Nov-2019
(Clockwise from top right) Mohd Asfia, Chong and Liwan seen engaged in their verbal exchange via live feed. Photo by Roystein Emmor
KUCHING: Chong Chieng Jen (PH-Kota Sentosa) was disallowed to carry on his debate in the State Legislative Assembly (DUN) sitting today after the opposition leader's remarks created an uproar in the chamber.
He first used "oversized ego" against the chief minister about the content of the 2020 State Budget tabled on Monday.
Speaker of DUN Datuk Amar Mohd Asfia Awang Nassar immediately demanded that Chong withdraw the the term "oversized ego" to which Chong agreed to.
Jumping to the defence of GPS, Assistant Minister of Rural Electricity Datuk Liwan Lagang shouted in the chamber: "He (Chong) is just reflecting his own character."
Liwan said Chong had promised before the 2018 election that Sarawak would get the 20 per cent oil and gas royalties and 50 per cent tax revenue collected from Sarawak be given to the state if PH took over Putrajaya.
To this, Chong reminded the House of an agreement that PH offered to GPS (formerly BN) before the election but was rejected by the Sarawak government.
As he was reading out two excerpts from the agreement, some GPS backbenchers could be heard jeering, which led to Mohd Asfia making his ruling under Standing Order 32(11) to disallow Chong to continue his debate speech.
Chong then asked the Speaker why he was penalised for the GPS backbenchers' disorder in the House.
Mohd Asfia insisted on his ruling and said that Chong's speech "cannot go on".
Dissatisfied with Mohd Asfias order, Chong told reporters later that the DUN speaker should remain impartial and made sure that members of the august House were silent when another member has the floor during the debate.
He described the incident as politics of bullying.
Earlier, Chong described the 2020 State Budget as a "hot air" budget for it had promised development expenditure of about RM16.5 billion but it is only seeking the House to approve RM6.5 billion for next year.
He added that the chief minister had to come clean on the matter he raised.
Chong's cause ruckus in DUN, stopped from continuing debate (Video) Borneo Post Online.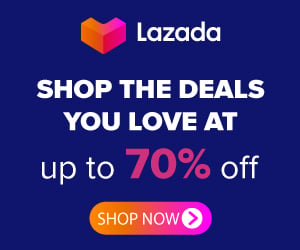 Live Website Traffic