EC: 447 candidates vie for 73 seats in Sabah polls
0 month ago,
12-Sep-2020
Election Commission chairman Datuk Abdul Ghani Salleh after the press conference in Kota Kinabalu.
KOTA KINABALU (Sept 12): A total of 447 candidates, including 56 independent candidates, are in the running for 73 state seats in the Sabah polls, the Election Commission (EC) chairman Datuk Abdul Ghani Salleh announced today.
He told a press conference at the EC office here that out of the total, 404 are male candidates and 43 or about 10 per cent are women.
Abdul Ghani also revealed that the oldest candidate at 75 years old was contesting in Bugaya, while the youngest is 22 years old in Tandek.
"During the nomination period, one nomination paper was rejected because the candidate was not eligible to contest due to bankruptcy," said Abdul Ghani.
He said the candidate, United Sabah National Organisations (Usno) Jivol@Edmund Doudilim, was disqualified as Petagas candidate.
Ghani said in the 17 groups vying for seats in the polls, Parti Cinta Sabah (PCS) had the most candidates as it is contesting contested in all the state seats.
He said it was followed by Parti Warisan Sabah with 53, Usno (47), Liberal Democratic Party (46), Barisan Nasional (41), Perikatan Nasional (29), Parti Gagasan Rakyat Sabah (28), Parti Perpaduan Rakyat Sabah (23), Parti Bersatu Sabah (22), United Progressive Kinabalu Organisation (12), Parti Keadilan Rakyat (seven), Parti Harapan Rakyat Sabah (five), Anak Negeri (two), and one each from Parti Amanah Negara, Parti Kebangsaan Sabah and Pertubuhan-Pertubuhan Perpaduan Rakyat Kebangsaan Sabah.
EC: 447 candidates vie for 73 seats in Sabah polls Borneo Post Online.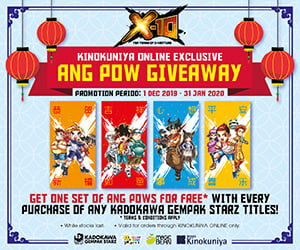 Live Website Traffic