Fed govt must step in to help businesses, private sector pull through MCO, says PSB sec-gen
0 month ago,
24-Mar-2020
George Lo
KUCHING: The federal government should work together with the Federal Treasury and Bank Negara to come up with monetary and fiscal policies to ensure that businesses will not go bankrupt during the Covid-19 pandemic.
Parti Sarawak Bersatu (PSB) secretary general George Lo said that the pandemic was just as much of an economic issue as it was a health issue, saying that it had devastated almost every sector of the economy, particularly the service, entertainment, travel, food and beverage as well as tourism sectors.
In addition, the nationwide Movement Control Order (MCO) implemented on March 18 to March 31 and temporary shutdown of all businesses could force some businesses into bankruptcy, leading to workers being out of jobs.
"The MCO has caused all businesses to shut their doors but the government has insisted that all employers must continue to pay the full salary to all workers during this indefinite period of shut-down.
"In this short-sighted approach, the government has failed to realise that the private sector businesses form the backbone of the Malaysian economy. There are few state-owned businesses and those few, by themselves, would not be able to sustain the national economy. If the private sector collapses, so does the Malaysian economy," Lo lamented.
He suggested that the Malaysian government act in a similar manner to the United Kingdom's government, which had announced that it would pay 80 per cent of workers' wages while the employers would cover the remaining 20 per cent.
"They (United Kingdom) also announced a host of measures aimed at keeping businesses afloat during this crisis, including a moratorium of loan repayments and loans to small businesses.
"The Malaysian government must also act in the same forceful manner to bail our businesses while it takes care of the workers. It is no use to demand that the workers' salary be fully paid if the business is no longer around to pay it. This means that the same workers that the government is worried about will end up jobless due to the short-sighted action to take care of one side but not the other," Lo stressed.
He also urged the Malaysian government to "take the lead" with measures that could minimise the economic devastation, such as monetary and fiscal policies where the Federal Treasury should work with Bank Negara to prevent wholesale closures of businesses nationwide.
"The Malaysian economy, like the rest of the world, will face a severe recession which some analysts have even compared with the Great Depression of the 1920s. Unprecedented economic turmoil calls for unprecedented measures and quick action from the government. Measures are urgently needed to prevent bankruptcies of individuals and the forced sale of mortgaged properties because of loss of income, temporary or otherwise.
"Some Malaysian banks have taken the initiative to allow moratorium on the payment of loans and other measures to help their borrowers but unfortunately, different banks have different measures which only cause confusion and some of the low-income (B40) group may not even realise their entitlement to moratorium on repayment," Lo said.
He also called on Bank Negara to step in and implement a uniform set of measures that would apply to all financial institutions such as a fixed period of moratorium on all loan repayments and the tenure of the loan to be extended accordingly.
"During the period of moratorium, no loan shall be considered in default or non-performing by reason of non-payment by the borrower. This is necessary to prevent an adverse impact on the borrower's credit rating.
"As for the event that businesses may run into cash-flow problems due to the MCO, the banks must be compelled to step in with temporary loans to alleviate such difficulties until the economy recovers.
"In short, the private business sector must not be permitted to collapse due to lack of liquidity or access to funding," Lo said.
He noted that Bank Negara had taken the first step by reducing the Statutory Reserve Requirement (SSR) ratio from 3% to 2% on March 20, which released RM30 billion worth of liquidity into the banking system.
"Commercial banks cannot be permitted to sit on this extra liquidity or to only lend them to sound or profitable businesses. The government by itself, or through Bank Negara, must require the banks to lend to those in most dire need of funding.
"If necessary, the government must set up a body that will guarantee the loans in order to expedite the release of funds to businesses hit hardest by the MCO and the Covid-19 pandemic," Lo stressed.
He also called on the government to implement measures that could assist the B40 group in covering any extra interest that they might have to pay as a result of a moratorium, such as a mandated waiver of interest by the banks for B40 borrowers and/or partial payment by the Federal Treasury on their behalf.
"The Federal Treasury should immediately set up a micro-financing arm to help those in the agricultural sector and rural small businesses to survive in this crisis, bearing in mind that most of them do not even qualify for bank borrowing.
"This micro-financing unit can be modelled on successful ones in other countries like Bangladesh. This measure is long overdue and should have been set up even before the Covid-19 pandemic — but it is never too late and the need for micro-financing has never been more urgent than now," Lo emphasised.
Fed govt must step in to help businesses, private sector pull through MCO, says PSB sec-gen Borneo Post Online.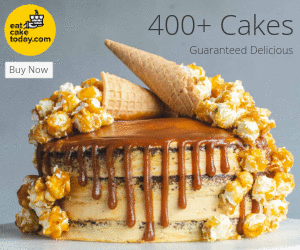 Live Website Traffic