AirAsia flight to Bali plunges 20,000 feet in midair scare
34 month ago,
16-Oct-2017
Currently, AirAsia is pushing for all their remaining associates namely Thai, India and Japan to be consolidated by recognising them as a subsidiary within their accounts. (File Photo)
PERTH: An AirAsia flight heading to Bali from Perth plunged 20,000 feet shortly after take-off on Sunday morning, leaving passengers terrified, Australian media reports said.
Flight QZ 535, with 145 people on board, was forced to turn back just 25 minutes into its journey after the pilot was alerted to a drop in cabin pressure, according to The Sydney Morning Herald.
It added that a technical problem had caused the plane to drop from 32,000 feet to 10,000 feet without warning.
Passengers on board the plane took videos of the drama that unfolded, as oxygen masks dropped and passengers held on to their loved ones. Others on the flight told Channel Nine that they had sent text messages to loved ones, fearing they were going to die.
According to ABC, the pilot turned back and emergency services were placed on standby at Perth airport. The Australian reported that the midair chaos was made even worse for some passengers as the onboard announcements were not in English.
The panic was escalated because of the behavior of staff who were screaming, looked tearful and shocked, Ms Clare Askew, who was a passenger on the flight told reporters at Perth airport.
Now, I get it, but we looked to them for reassurance and we didnt get any, we were more worried because of how panicked they were. The masks fell down and everybody started panicking, another passenger, Leah from Perth said.
We were all pretty much saying goodbye to each other. It was really upsetting. AirAsia apologised for the incident in a statement and said the flight landed safely at Perth International Airport at 12.40pm local time.
Our engineers are assessing the aircraft. All affected passengers will be scheduled to the next available flight and provided with necessary assistance including meal vouchers.
The safety of our guests is our utmost priority. AirAsia Indonesia apologises for any inconvenience caused, that statement said. Bernama-NNN-CNA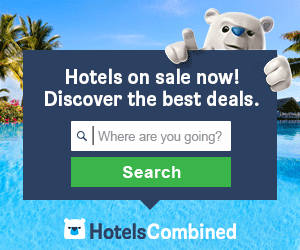 Live Website Traffic