Musa not on BN list Bung
0 month ago,
10-Sep-2020
KOTA KINABALU: Former Sabah chief minister Tan Sri Musa Aman is not listed as a Barisan Nasional (BN) candidate in the state election, according to Sabah Umno chief Datuk Seri Bung Moktar Radin.
I have not held any discussions on that," he said, referring to Musa's announcement yesterday that he is going back to Sungai Manila.
His name is also not on the list of BN candidates scheduled to be announced tomorrow, Bung Moktar told Astro Awani yesterday.
Umno and BN are scheduled to announce their candidates for the coming polls today.
Earlier yesterday, Musa announced that he might be contesting the Sungai Manila seat, one of the 13 new seats in the Libaran parliamentary constituency.
Musa's Twitter post, Im going back to Sg Manila puzzled many people.
Many have speculated that Musa may contest in the Sungai Manila state seat, which is one of the 13 new seats in the upcoming state election.
It would not be odd for Musa to be contesting in the seat because Sungai Manila, located in Mile 12 Sandakan, is in Libaran, which is seen as a stronghold for BN.
Although it is not clear what party Musa is going to represent if he wants to be a candidate, Sungai Manila was part of Sungai Sibuga state seat, which had been held by Musa for five terms (since 1999) as assemblyman.
In the last general election, Musa won the Sungai Sibuga seat with majority votes of 2,184, after he garnered 14,503 votes in the three-cornered fight against Asmara Abdul Rahman from Parti Warisan Sabah with 12,319 votes and Osman Enting from Parti Kebangsaan Sabah (PKS), who obtained 241 votes.
With the additional state seats in Sabah, Sungai Manila which was under Sungai Sibuga state seat now has its own seat and will have its own elected representative after the state election.
When Musa was the chief minister, he would return to Sungai Manila to visit the people and hold programmes there at least twice a month. That may be the reason he may want to contest in Sungai Manila.
However, a local, Jasni Badali opined that the people might reject Musa if he decides to contest again as the people felt that they were abandoned by Musa for the past two years.
After the last general election, the people felt like Musa had abandoned them because he was gone. He was never here for the people. The people who face any problems here then would turn to the Warisan (Parti Warisan Sabah) Community Development Leader Unit for assistance.
I have 50 to 90 family members and relatives living in Sungai Manila. Their biggest concerns are the road condition and frequent water supply interruption due to some mistakes on the piping system when they were installed here.
Warisan, especially Gum Gum incumbent assemblyman Arunarnsin Taib had then tried to solve the problems by fixing the roads, and repairing the water piping system. However, the state assembly was dissolved before the water piping system was repaired.
The locals have eyes to see and ears to listen; they know who has been helping them, and who has abandoned them. So from my perspective, I do not think that Musa would stand a chance in this area, he said.
Musa not on BN list – Bung Borneo Post Online.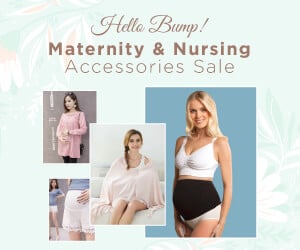 Live Website Traffic